Accueil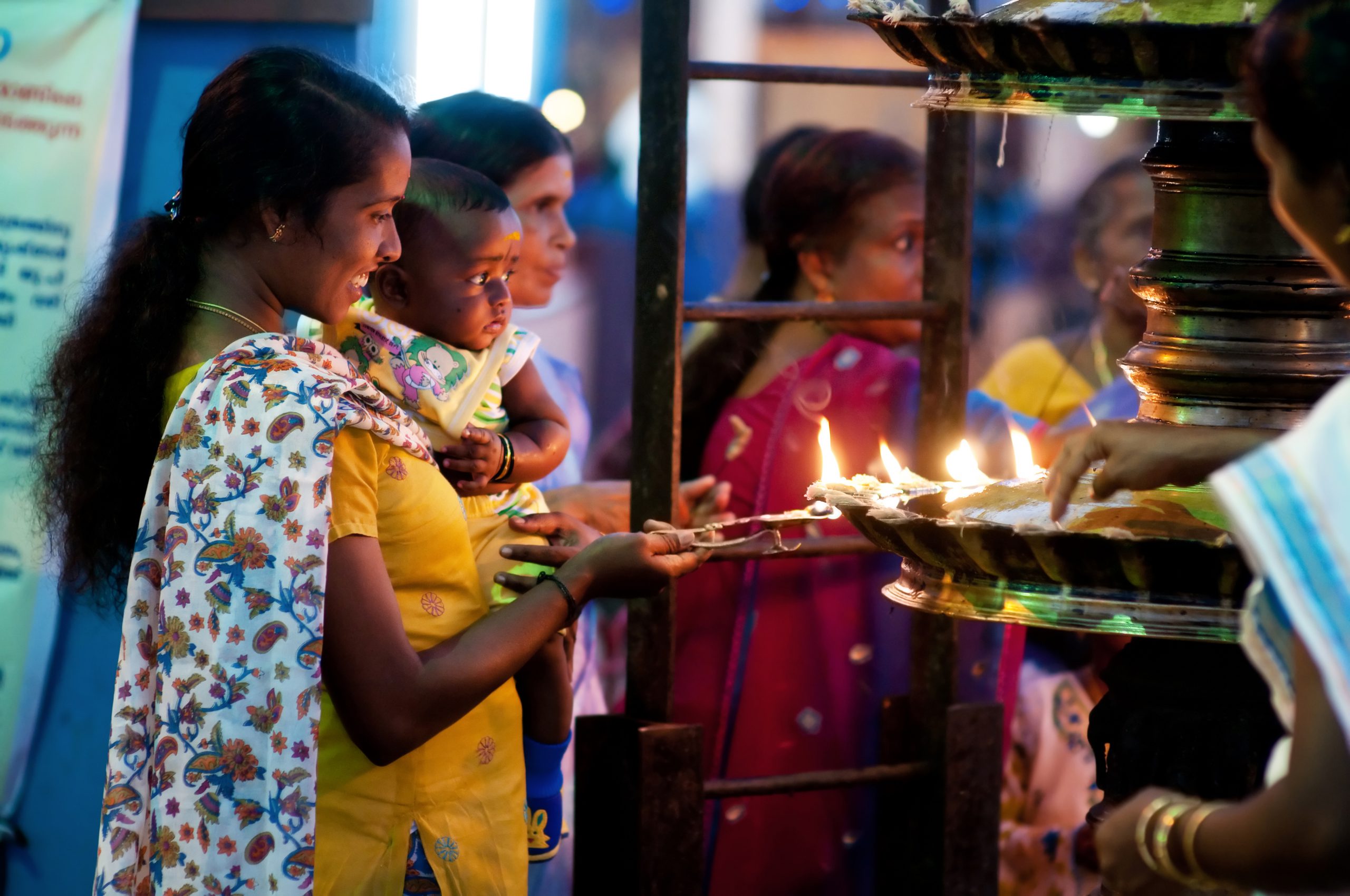 Thème du colloque

Topic of the symposium
Maternités et figures maternelles dans les traditions religieuses de l'Asie du Sud
Motherhood and Maternal Figures in the Religious Traditions of South Asia
Ce colloque propose d'éclairer la thématique de la maternité dans le contexte des traditions religieuses de l'Asie du Sud, en examinant des figures, des textes, des croyances et des pratiques historiques et contemporaines. Les contributions proposées analyseront comment la maternité, dans ses aspects genrés, constitue un lieu de négociation des rapports avec le religieux dans différentes traditions, en favorisant une perspective comparative sur les rapports entre maternités et religions et en mettant en parallèle une variété d'études de cas avec différentes approches disciplinaires et méthodologiques.
Information : info.matasud@ftsr.ulaval.ca
This symposium aims at shedding light on the theme of motherhood in the context of South Asian religious traditions, by examining historical and contemporary figures, texts, beliefs and practices. The proposed contributions will analyze the ways in which motherhood, in its gendered aspects, constitutes a site of negotiation of the relationship with the religious in different traditions, by encouraging a comparative perspective on the relationship between motherhood and religion as well as by considering together a variety of case studies with different disciplinary and methodological approaches.
Inscription gratuite / Free registration
Programme

Program
Une événement hebdomadaire multisite
A weekly multisite event
Ce colloque se tient en ligne. Sous réserve des mesures en vigueur et sur invitation, il sera possible pour un nombre restreint de participant·e·s de nous rejoindre sur les campus de l'ULaval, à Québec, et de l'UQÀM, à Montréal.
Information : info.matasud@ftsr.ulaval.ca
This symposium is held online. Subject to the measures in force and upon invitation, it will be possible for a limited number of participants to join us on campus, at the ULaval, in Quebec City, and at the UQÀM, in Montreal.
Voir la programmation / See program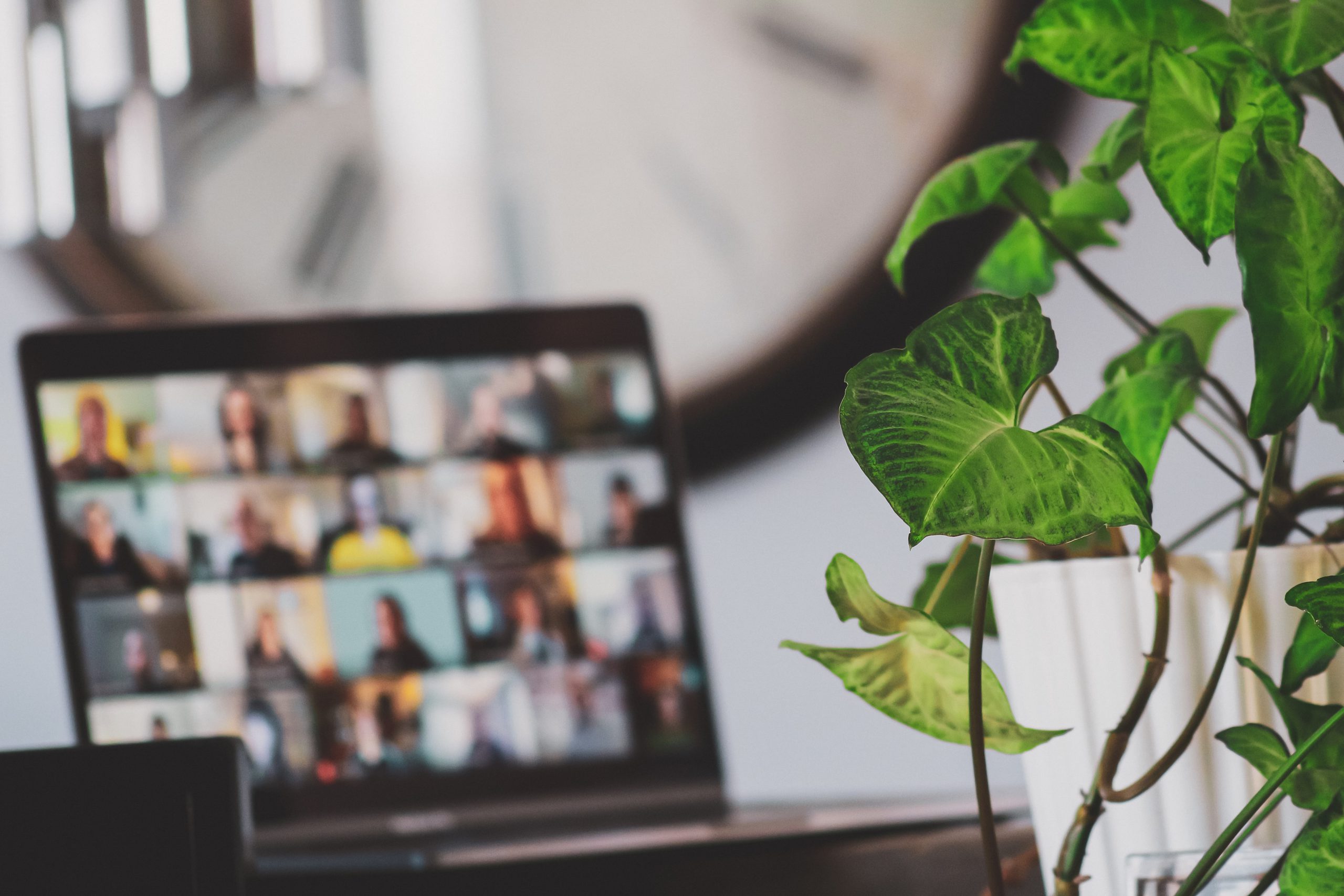 Présentatrices et présentateurs

Guest speakers
Onze contributrices et contributeurs
Eleven contributors
Nos contributeurs et contributrices invité·e·s proviennent de disciplines académiques variées comme les sciences des religions et leurs champs de spécialisation (études bouddhiques, études sur le sikhisme), les études sur l'Asie du sud, les études sur les femmes et le genre, l'anthropologie, et l'histoire. Ils/elles mobiliseront ainsi des approches variées dans un dialogue interdisciplinaire et international. Des chercheuses et une réalisatrice indiennes participeront notamment à la table ronde finale (en anglais) sur la gestation pour autrui en Inde.
Our invited contributors come from various academic disciplines such as religious studies and their fields of specialisation (Buddhist studies, Sikh studies), South Asian studies, women and gender studies, anthropology and history. They will mobilise diverse approaches through an interdisciplinary and international dialogue. Researchers and a film-maker from India will participate to the final roundtable (in English) on surrogacy in India.
Qui va présenter ? / Who will be presenting ?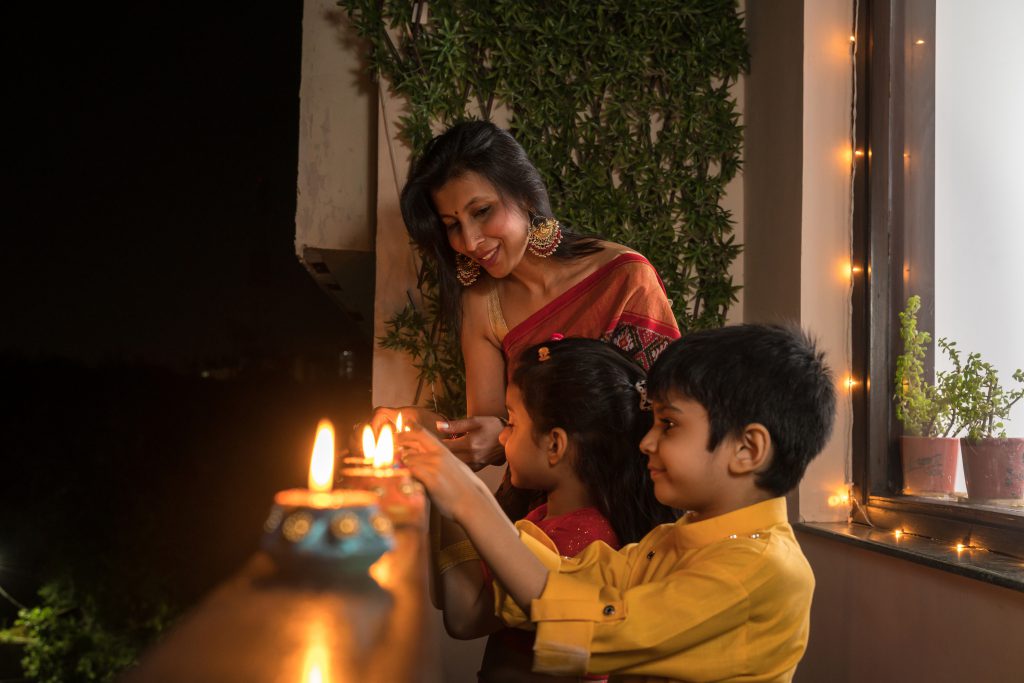 Mother with children in house balcony lighting diyas.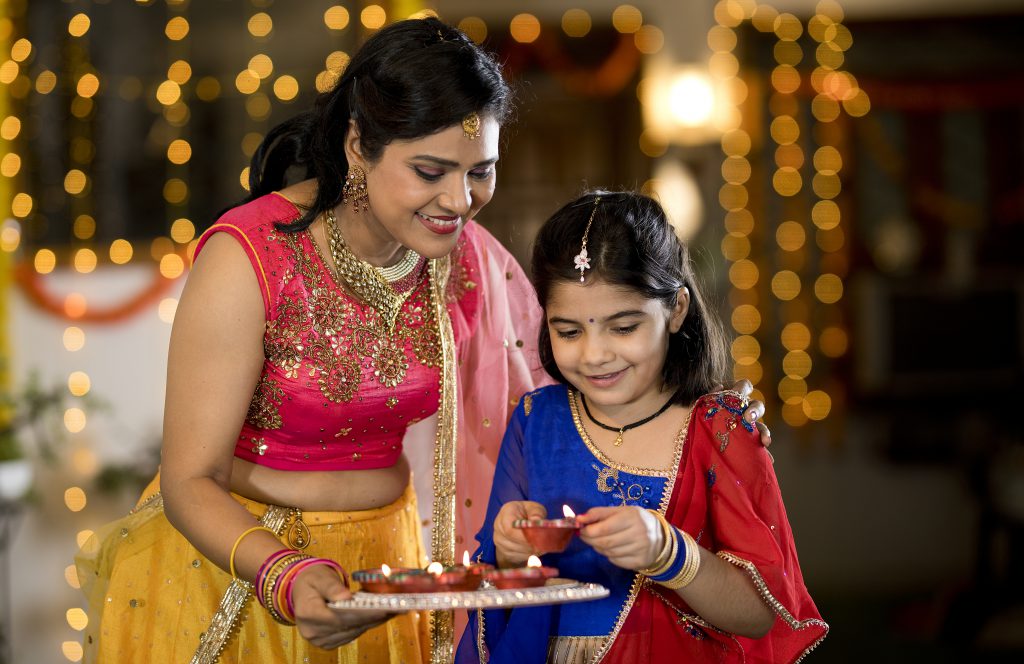 Mother and daughter decorating with Diya oil lamps on the occasion of Diwali festival celebration.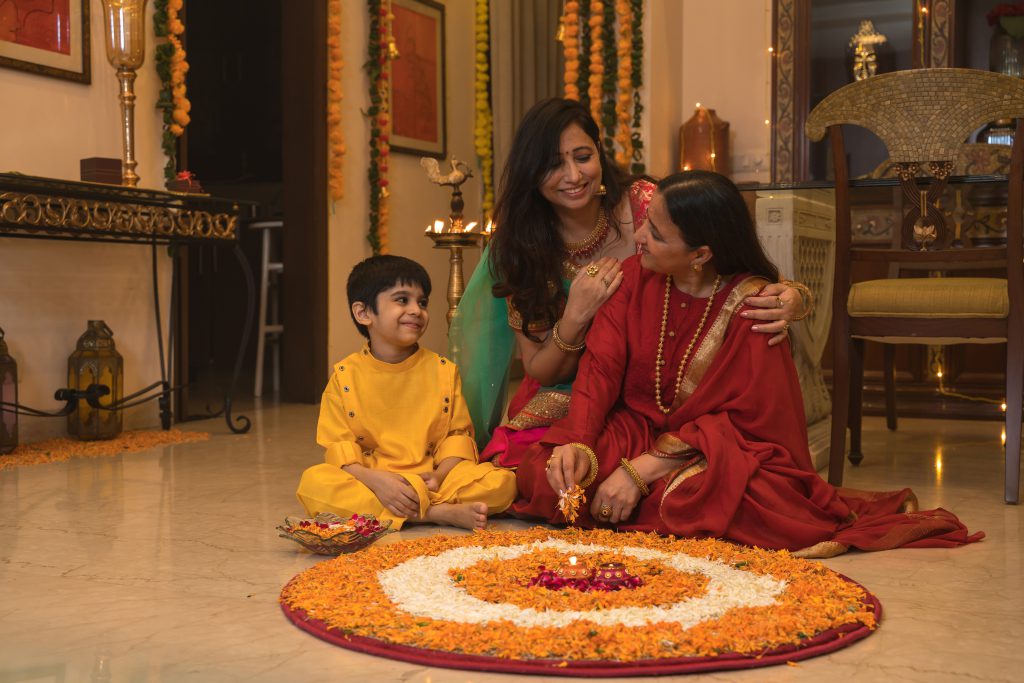 Mother with child sitting on floor in tradional wear next to rangoli holding diya in hands.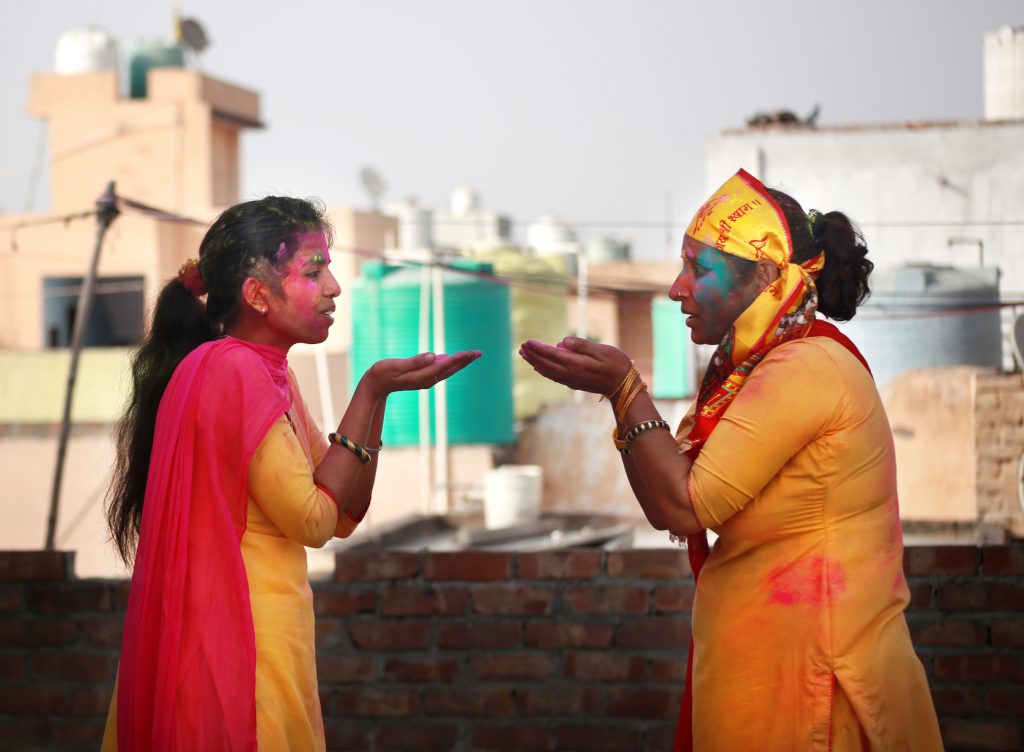 Two women enjoying Holi festival at home on rooftop.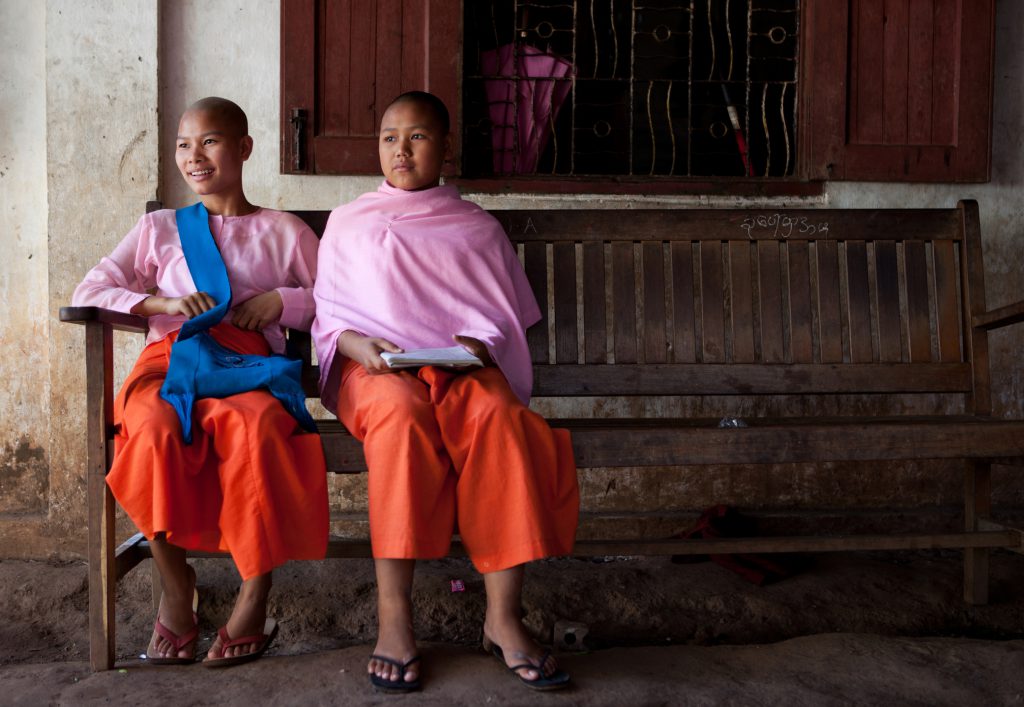 Young nuns studying together on a bench inside the grounds of the Kalaywa monastery.
Réalisé grâce au soutien financier et/ou logistique
Du Conseil de recherches en sciences humaines du Canada
À l'Université Laval : du Vice-rectorat à la recherche, à la création et à l'innovation, de la Faculté théologie et de sciences religieuses de l'Université Laval, de l'Institut  EDI2, de la Chaire Claire-Bonenfant – Femmes, Savoirs et Sociétés
À l'Université du Québec à Montréal : le Département de sciences des religions de l'Université du Québec à Montréal, le Centre d'études et de recherche sur l'Inde, l'Asie du Sud et sa diaspora (CERIAS)
De l'organisation Women's Voices Now
With the financial or logistical support of:
Social Sciences and Humanities Research Council of Canada (SSHRC)
At Laval University: the Vice-rectorat à la recherche, à la création et à l''innovation (VRRCI), the Faculty of theology and religious studies, the Institute EDI2 and the Chaire Claire-Bonenfant – Femmes, Savoirs et Sociétés
At the University of Quebec in Montreal:the Department of the study of religions, the Centre of Study and Research on India, South Asia and its Diaspora (CERIAS)